The field of Christian-Muslim Studies – and its corresponding work on the ground – is constantly evolving and rapidly growing. Despite the ever-changing nature of their field, however, the scholars, students, and practitioners working in Christian-Muslim Studies maintain at least one constant. Despite religious difference, books can be our common currency.
With the need for robust and ongoing scholarship in view, the Christian-Muslim Studies Network has sought out the latest in Christian-Muslim Studies for the last three years. Through book launches at the University of Edinburgh, interviews with authors, and online book discussions, we have engaged with authors and readers to feature a cross-disciplinary assortment of new titles in this growing field.
The following is a curated list of titles that may interest you or enliven your research, whether your work is historical, theological, comparative, or multidisciplinary.
Recent publications in Christian-Muslim Studies
Divine Hospitality: A Christian-Muslim Conversation – Rev Prof Fadi Daou and Dr Nayla Tabbara
In an age of global tensions surrounding Christian-Muslim relations, often people are unaware of the long and rich tradition of Christian-Muslim engagement in the Arab world. This [book] presents a window into the rich and complex encounter between Christians and Muslims in Lebanon.

Dr Joshua Ralston
The Other Prophet: Jesus in the Qur'an – Prof Klaus von Stosch and Prof Mouhanad Khorchide
If Christology is right, then the Qur'an must be wrong, which is impossible for Muslims to accept. If the Qur'an is right, then Christology seems to be wrong, and this is impossible for Christians to accept. Hence we really have a problem here, and I love to work on problems.

Prof Klaus Von Stosch
Jihad, Radicalism, and the New Atheism – Dr Mohammad Hassan Khalil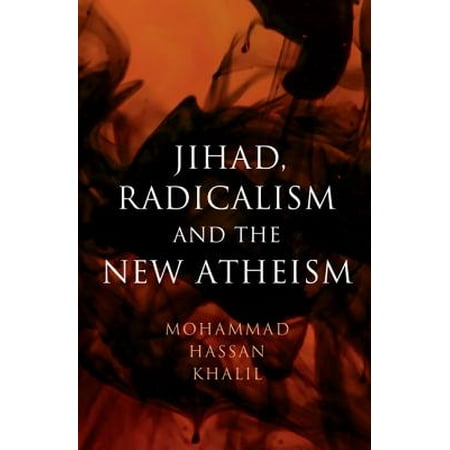 Attempts to justify terrorism in the name of Islam typically require the abandonment of both prevailing historical interpretations and strict literalism. . . . In other words, simply possessing and affirming scripture is not an adequate explanation for Muslim terrorism as it actually manifests itself today.

Dr Mohammad Hassan Khalil
Protestants, Gender, and the Arab Renaissance in Late Ottoman Syria – Rev Dr Deanna Ferree Womack
In terms of interfaith relationships, it is problematic and counter-productive to associate Arabic only with Islam. Christians in the West do this sometimes and even overlook the existence of fellow Christians who worship God in Arabic.

Rev Dr Deanna Ferree Womack
Sacred Misinterpretation: Reaching Across the Christian-Muslim Divide – Dr Martin Accad
There is more in common today between societies in the West and those in the East than there has ever been before. This means that there are more commonalities than differences today in the way that Christians and Muslims should interact.

Dr Martin Accad
The Making of the Medieval Middle East: Religion, Society, and Simple Believers – Prof Jack Tannous
What about the common plowman tilling his farm connected to a remote village or the metalsmith forging in an urban city of the Middle East? Could they understand and evaluate such complex Christological doctrines?

Michael J. Rozek
Modern Muslim Theology: Engaging God and the World with Faith and Imagination – Dr Martin Nguyen
For many believers who are enduring great suffering, who struggle with mental health challenges or addiction, or find themselves emerging from a tragic loss – how is modern Muslim theology deployed to help them imagine a better, brighter future?

Imam Dr Khalil Abdur-Rashid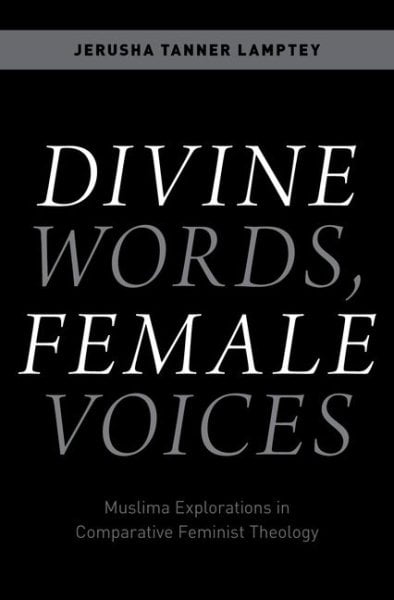 Divine Words, Female Voices: Muslima Explorations in Comparative Feminist Theology – Dr Jerusha Rhodes
Who says that human rights are the prevue of "Western, liberal" discourse? Who says that religious inspiration is a separate category? Who, in the complex reality of the world, can concretely distinguish between these two caricatures?

Dr Jerusha Rhodes
Cross Veneration in the Medieval Islamic World: Christian Identity and Practice under Muslim Rule – Dr Charles Tieszen
Did it help Muslims "plant Islam in new soil?" Perhaps not in the same way that Arab and Arabised Christians used Islam . . . .the cross was not necessarily given new meaning by Muslims (in the ways Arab/Arabised Christians sometimes infused new meaning into Islamic concepts), but it was a spot around which a new identity and polity could pivot in a new context.

Dr Charles Tieszen
Allah: God in the Qur'an – Dr Gabriel Said Reynolds
I want to bring to life the colorfulness of the relationship with God. . . . Readers won't find a systematic assessment. It's more of a portrait or a biography.

Dr Gabriel Said Reynolds
A History of Christian-Muslim Relations, 2nd edition – Prof Hugh Goddard
Could they, for example, be seen as fellow-pilgrims, on a journey towards the truth, which neither has yet fully grasped?

Prof Hugh Goddard